A freelance video editor or a YouTube video editing agency? This is a common question among YouTube channel owners.
When starting as a YouTuber, one of the most time-consuming jobs is editing your raw footage. Unless you are a skilled and experienced video editor or have experience using sophisticated video editing software, it does not take long to realize that you need a professional's help to get the best-edited work.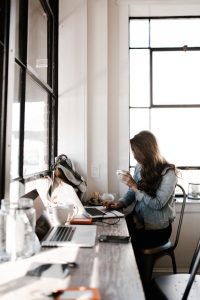 In the past, video editing was associated with TV, film production, or broadcasting, among other media industries. Advancements in technology and the media industry has made it possible and easy for people to film and upload just about anything on the internet. Proper editing is the first step you need to take to separate your content from that of amateurs.
When hiring a video editor, the options you find in the market include a freelance video editor, hiring an in-house video editor, or enlisting a professional video editing agency for your YouTube channel.
Freelance video editors
Going for a freelancer is often the first thought that comes to mind whenever a YouTuber considers outsourcing editing services. Numerous platforms like Fiverr or Upwork avail video editors in just one click. While there are some positives to using these platforms to hire a freelancer, there are negatives that cannot be ignored.
Pros
No contract needed
Because freelancers work on a project-to-project basis, they often do not require lengthy or fancy contracts to deliver the service. You simply need to send your raw footage to a freelancer and wait to receive the edited copy. If the editor's work does not please you, you have to go back on the platform to find another editor for the same task.
The quality
If you are lucky enough to land the best freelance editor, you are guaranteed perfectly edited work. It however, can take a long time before you land the right candidate for your gig.
The problems with freelance editors  
Finding the right fit
While online freelancer platforms connect you with countless video editors, it is your job to determine the best one for your job. As there are many gifted and experienced freelance video editors, there are also countless unqualified ones.
Once you post your freelancer job, you will get tens of responses from which only a handful are experienced and qualified. The tricky part with freelance video editing services is that you do not know what to expect. It takes trial and error to sift through all the applications to find the perfect one for your project. This is the problem with freelance editors.
Availability is inconsistent
Freelance video editors only thrive if they have a consistent list of clients they work with. This means that freelancers are always looking to take up the next project to ensure they make enough money. If you work with a freelancer, your project is not their only priority. This means that you might wait in line for them to make time to work on your project.
Having numerous projects also means that the freelancer is too overwhelmed to work on your project to perfection. Freelancers are a one-person operation. This means that if they fall sick before completing your project, you may have to wait. These are some of the reasons hiring a freelance video editor may not be the best idea, especially if you have strict upload deadlines for your channel.
The cost
While it is possible to find amateur video editors offering ridiculously low rates, experienced freelance editors who deliver top-grade video editing services are more expensive. Sometimes, they can be more expensive than a YouTube editing agency because they have to pay an extra 15% tax on their income. This means that they adjust their rates to make up for this difference.
If you are interested in hiring a freelance to edit your videos, the cost can run to hundreds of dollars per hour.
While freelancers are great in certain circumstances, they can become less efficient and costly in the end. If you are to post a video on your YouTube channel regularly, hiring a freelancer may not be the best option for you.
In-house video editor
This is a less common option for most people, especially if your YouTube channel is new. There are advantages and disadvantages to hiring an in-house video editor for your channel. The downsides make it a close to impossible option for most content creators.
The pros
Quick turnarounds and meeting deadlines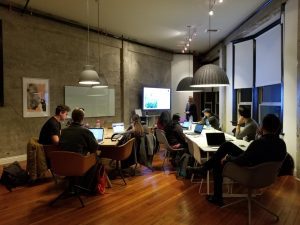 When it comes to speed and workflow, getting an in-house video editor can be a great idea. This means that the editor integrated into your working system, ensuring flow of content based on your timelines. You can have a video shot, edited, and uploaded within a short time.
They bring focus
An in-house editor is fully focused on your projects. This gives them time to understand your style and niche. They help to drive your vision for your channel. They can pick up new skills where needed as you have a say on how they do their job.
The problems with in-house video editors
High costs
Of the options available, hiring an in-house video editor is the most expensive one. If you hire an experienced and highly skilled editor, they will demand a high compensation rate, which may be charged hourly. There is also the legal structuring you will need to do and tax obligations to follow to be able to hire an employee.
If you decide to hire an in-house YouTube video editor, you will be required to include employee benefits in their package, including health insurance and paid leaves. Hiring an in-house video editor for your YouTube channel can come with numerous hidden costs.
Finding the right fit
Finding the right video editor will always be a challenge with in-house editing. Once you find the right fit, there is no guarantee of how long they will be in the company. It can take weeks or even months to find a worthy replacement.  In addition, firing someone on payroll is more complicated than cutting ties with a freelance or a video editing service provider.
Hiring an in-house video editor can only be beneficial if your channel uploads tens of videos per month. It requires you to have a good flow of income to commit to monthly pays plus benefits.
Outsourcing to a dedicated video editing agency  
The last option on the list is outsourcing video editing services to a YouTube agency. Of all three options, this is the most recommended option for any YouTube channel, be it new or one that has been around for a while.
YouTube video editing agencies can be accessed online or in your country. Working with a dedicated video editing service can be one of the most efficient ways to cut costs and get reliable video editing services.
They are efficient
A video editing agency like Editing Machine (yes, that's us!) is focused on the goal, which is editing videos and managing YouTube channels on behalf of owners like you. These are companies legally established for the primary purpose of offering YouTube editing services. They deliver a high level of professionalism and organization to make the process seamless for their clients.
A YouTube agency for video editing is the most efficient of all options. They have a working system that allows them to handle multiple projects without compromising the quality of service, deadlines, or the finished product.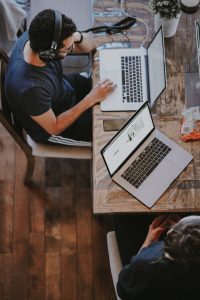 They offer a range of services.
Apart from video editing service, a reputable video editing agency will also offer a wide range of services at a package price. They have teams of experienced video editors, enough to dedicate one to your project. Regardless of your budget, you can be sure that there is a package to suit your needs when you hire a reputable company.
The best part is that these packages are fixed monthly, meaning you can have as many edited videos in a month without running extra costs. A YouTube video editing agency has the expertise and experience to tailor videos to meet your needs.
They are cost-effective
With a YouTube video editing agency, you will be able to hit the right balance in terms of value for money and saving. Their consistency in pricing gives you a clear view of how much it will cost to edit your videos each month while saving hours of your time, dedicating them to other tasks.
With the right YouTube agency, there are no complicated contracts involved. This does not limit the level of dedication you get for your projects, the same way it would be with an in-house freelancer. All factors considered, outsourcing to the right video editing agency is ideal for any YouTube content creator.
Hire a dedicated YouTube video editor
The best way to hire the best video editor for your YouTube channel is to find one that is dedicated and professional. Find a dedicated video editing agency like Editing Machine and outsource all the work to them. An editing agency can guarantee quality results always on time at a price that will not break the bank.