YouTube Partner Program was a great initiative by YouTube. Its primary goal was to assist people in making money while creating content. Since its inception, this program has benefited a large number of people. Although there are some rules and criteria to meet in order to be eligible for the partner program, they are not as difficult as you might think.
So, let's get into the specific details of joining the YouTube Partner Program and making money from your content. We're all aware that people are earning a lot of money from YouTube. Many of them have become globally famous as a result of YouTube's promotion and support of their content. Not because YouTube favored these individuals, but because they mastered the skills required to work within the platform's policies.
Some Important Things: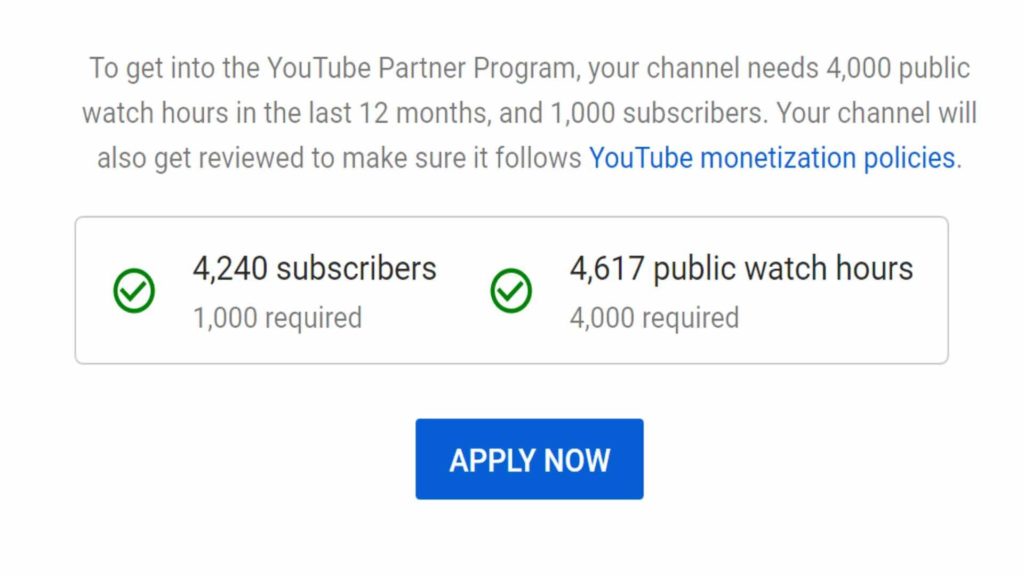 There are some primary requirements that you have to meet in order to become a part of the YouTube Partner Program.
First and foremost, you must have 1,000 subscribers to fall into the criteria.
You must have accumulated 4000 watching hours in the last 12 months.
Last but not least, your content should be following the platform's policies and guidelines.
If you comply with these three basic requirements, you can easily join the YouTube Partner Program and do very well in this business.
Steps to Follow to Become a YouTube Partner:
What you need to do is navigate to the monetization page that appears in your channel's dashboard. Accept the terms and conditions displayed on the page and set up an AdSense account from your channel. You need to be particular when creating your AdSense account. Create the account directly from your channel. Avoid making a new account from AdSense.com, as this will cause certain problems for your channel's monetization and may even disable the settings.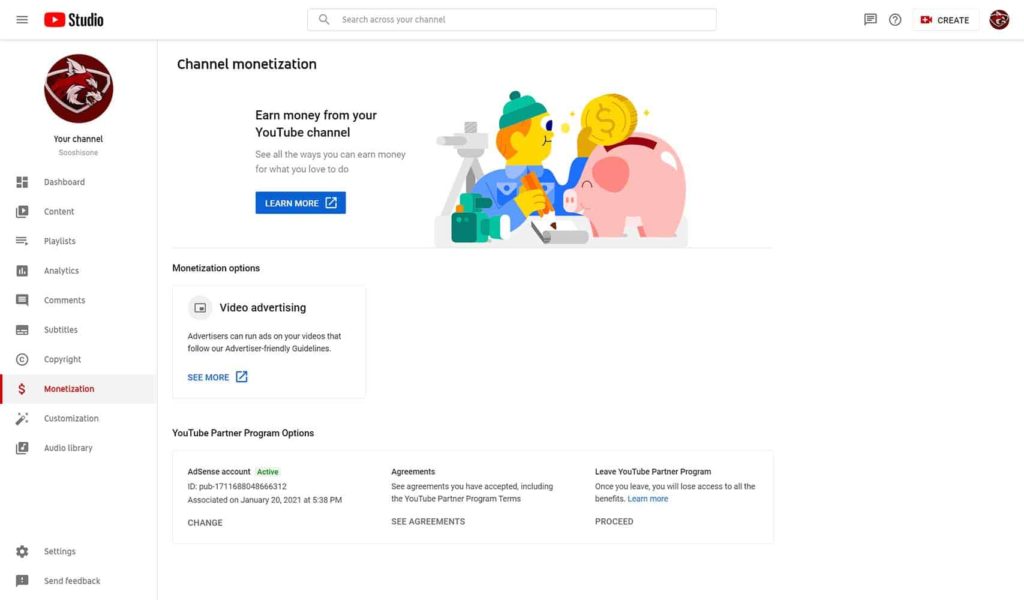 This account will be linked to your channel, allowing ads to appear in your videos. Following that, you must be patient and wait for the platform's approval response. It could take at least a month. If your application is rejected, that does not mean you cannot continue with the process. You simply need to improve your content as this could be the reason for rejection. Pay close attention to repetitive content and misleading titles.
Finally, when your videos begin to receive ads, you will be able to choose what type of ads should appear during the videos, such as banner ads that appear at the bottom of videos or advertisements that appear before, during, or after your video ends. Depending on the quality of your content, these ads can have a significant impact on your success.
You might have one question popping up in your mind by this point: My videos have begun to receive advertisements; when will I start getting paid? To answer your question, according to the policies, you must earn $100 before you can be paid for your content. You simply need to follow the YouTube instructions until that point. Don't give up hope; your struggle will turn out to be fruitful soon.
Most people who have recently joined YouTube intending to create a channel and make money are likely to be unaware of the finer points. At this point, they may be considering how to reach 1000 subscribers, as this is one of the most important requirements for joining the partner program. There's no need to be concerned because you can find all the information you need to grow your channel in this article editingmachine.com/blog/.  
How does this Partner Program Benefit You?
Once you've officially joined the partner program, you can easily get a share of the revenues generated by your YouTube videos. You may have noticed the advertisement at the bottom of the videos. Let us just say that every ad you see when you play a video is a paid advertisement. So, when your videos begin to receive advertisements, you can split the profit with YouTube.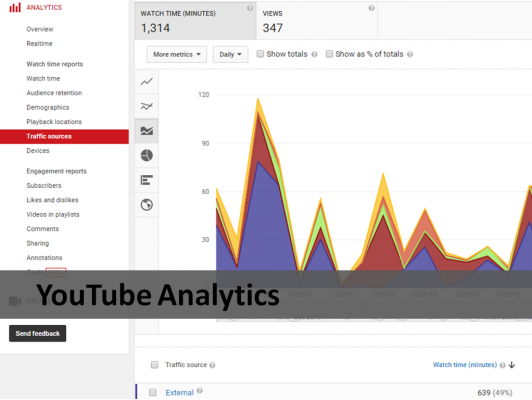 As a YouTuber, you have the advantage of using personal tools provided by YouTube to check your channel's statistics. Using these tools, you can easily observe your audience's behavior, such as which types of content they prefer. You can use this information to make your future content more appealing to your target audience. More views will enable you to earn more money from your channel.
As a Partner program member, you have the advantage of promoting your personal products or business. You can easily add YouTube cards in your video to other videos on your channel in the tags that appear at the top of the video or place links to your website in the description. You can gain exposure to a potentially large audience this way.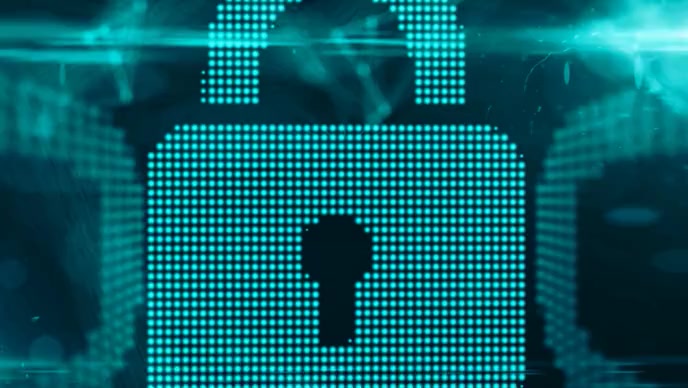 When you upload personal content to your channel, there is always the risk of it being stolen. The YouTube partner program has even taken care of this for you. You don't have to be concerned about your content because this program grants you the authority to claim copyrights and ban your content from appearing anywhere without your permission. You can also begin renting consumer videos through the YouTube system in a safe and secure manner.
Starting your own YouTube channel is quite a mess. It is critical to conduct market research before launching a channel. You can find articles on our blog editingmachine.com/archives-blog/  about any problem you may encounter or suspect you may face during your journey of becoming a YouTuber.