After shooting and recording a video, it is the art of a video editor to make the production look appealing to the audience's eyes and ears. If you've been reading our blog, you would have come across a few posts about how essential video editing is. Just like there are video platforms, companies also exist solely to provide video editing services to content creators. To make their work less tiring so they can concentrate on giving their content their all. We will examine two such businesses today to compare their journeys and see what sets them apart.
Vidchops:
Augie Johnston, a well-known entrepreneur, is the owner of Vidchops. Augie began his journey on a YouTube channel, where he achieved great success. After being a YouTuber for several years, he became bored and considered doing something else with his life. As a YouTuber, he was aware of the obstacles that a YouTuber faces when producing a high-quality video. So, if not making YouTube videos, he knew what he should be doing.
In 2017, Augie came up with the idea of launching a video editing agency to assist YouTubers in growing their businesses. Now having his own team of professional video editors Augie's Vidchops is among the top video editing agencies.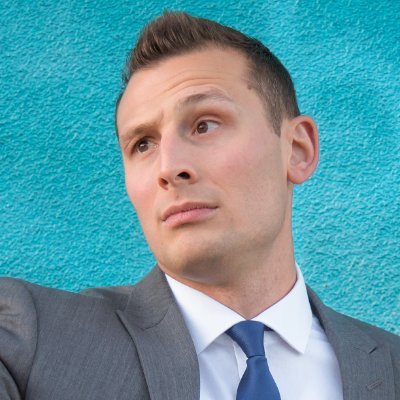 Vidchop Services: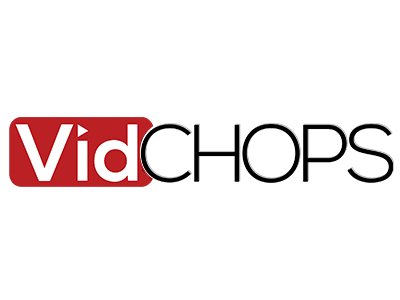 The company operates on a subscription basis. If you want Vidchops to edit your videos you must choose from the three given plans based on your needs. They offer different services in each of their plans that include:
Video Editing.
Royalty-free music and stock images.
Video proofing
Titles and transitions.
And repurpose videos for multiple social media platforms.
How Vidchops Works:
Following the selection of your subscription plan, you will be redirected to create an account on the client–editor portal. There you have to complete your profile which includes a few questions about your brand and style of video.
You'll be then matched with a video editor within 8 hours and will be notified with a welcome email.
A google drive folder will be shared with you where you can upload your files.
Complete your video request from inside of Portal. Your dedicated editor will take that card from there and you will see it going from different phases of editing, Assign → Editing → Quality check → Submission.
After your video is done you will get an email with a download link to the video. There you can ask for any revisions you'd like using a timestamping comment system.
Plans and Pricing:
Vidchops offers three subscription plans. You can edit your videos in either of them by selecting one of three categories, the Weekly Chops, the Unlimited Chops, or the Double Chops, based on your needs.
The Weekly Chops:
It costs you $325/ month and it includes:
4 edited videos per month.
3 revisions per video.
Dedicated video editor.
Royalty-free stock audio & video.
1 – 2 days turnaround guaranteed.
Video Proofing.
Lower third titles and transitions.
14 Days money-back guarantee.
No Contract (cancel anytime).
The Unlimited Chops:
It will cost you approximately $595 per month. You will receive the following benefits under this plan:
8 to 12 edited videos per month.
Dedicated video editor.
Dedicated account manager.
Unlimited revisions.
Dedicated video editor.
Royalty-free stock audio & video.
1 – 2 Days turnaround guaranteed.
Video Proofing.
Lower third titles and transitions.
14 Days money-back guarantee.
No Contract (cancel anytime).
The Double Chops:
The double chops subscription plan costs you $995/month and it offers you the following:
16 – 20 edited videos per month.
Dedicated video editor.
Dedicated account manager.
Unlimited revisions.
Royalty-free stock audio & video.
1 – 2 Days turnaround guaranteed.
Video Proofing.
Lower third titles and transitions.
14 Days money-back guarantee.
No Contract (cancel anytime).
Additional Services:
Their additional services include repurposing videos which they offer for free. Adding subtitles to the videos, charges an extra $95 per month on each of their plans.
Editing Machine:
Editing Machine is a YouTube-specialised company based in the United Kingdom. Martin Bool, the company's CEO, decided to shift his focus to post-production after establishing a solid foundation in television production. Martin has worked in post-production for over a decade now. Intending to assist emerging social media talent, he decided to establish this company Editing Machine.
The company's team of expert editors ensures the quality of your work so that you, as a content creator, can focus on developing unique ideas for your viewers. Editing Machine helps you build your channel in a variety of ways.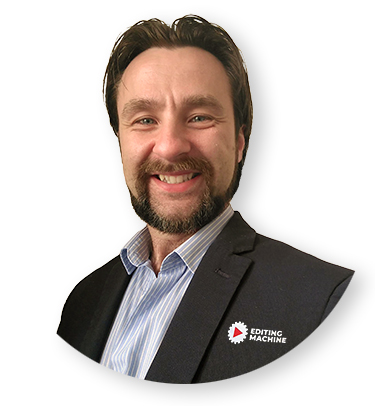 Services Offered by Editing Machine:

If you work in the video industry, it is our responsibility as a video editing agency to assist you with your channel. We've worked with several clients over the years who simply handed us their raw footage and we made sure to provide them with the highest-quality videos. If you are considering becoming one of our clients, you might have some doubts and questions like:
Can anyone edit my videos exactly in the same style as I do?
Am I going to get my videos edited by a professional editor?
Is it reasonable?
We understand your concerns and try to help you in every possible way. We have a team of professional video editors here at Editing Machine who ensure the quality of your video while being affordable.
Services:
We create high-quality thumbnails for your videos.
If you have multiple social media accounts and need to convert your video for each platform, we'll do it for you.
Along with editing videos, we help you expand your reach by creating relatable tags, descriptions, and captions that will help you rank.
We lessen your hustle by scheduling your video directly to your Youtube channel.
You can trust us with your video scripts as well.
In case you're having difficulty managing your YouTube channel, we're here to help.
How Editing Machine Works:
If you are a content creator or make videos for your business, you can use Editing Machine's services to edit your videos professionally. Simply send us raw footage of your work, and we'll transform it into a 10- to 20-minute video. There are a few things you should be aware of in order to make things smoother on both sides.
We need to communicate effectively for us to understand how you've been editing your videos or the pattern you want us to follow while working on your project.
The proportion of original and stock footage depends on the type of project you want us to edit.
To provide you with high-quality content, we use Adobe Premiere Pro, After Effects, and Illustrator.
We work on a variety of video projects.
Plans and Pricing:
We have different teams that manage our plans. Each team has varying levels of experience and tools at its disposal.
Thumbnail Plans:
A content creator recognizes the value of a good thumbnail so do we. This is why we at Editing Machine make certain to provide you with thumbnails for your videos that will attract more people and will increase your views. We have 3 different categories of thumbnail plans. Our Thumbnail plan starts at $97 per month and includes:
Thumbnail Per week. (Depending on your plan)
Average Turnaround. (Depending on your plan)
Revisions Per Thumbnail. (Depending on your plan)
Thumbnail Quality Assurance.
Client Portal.
Account Manager.
Editing Plan:
We have a whole package to offer you in our editing plan. We have 3 varied categories that will undoubtedly excite you. Because it provides all of the advantages that a content creator seeks. Choose any one of them at your convenience. The most common services that we offer in our editing plans include:
Videos per week. (Depending on your plan)
Assigned Video Editor. (Depending on your plan)
Average turnaround. (Depending on your plan)
Timed revision notes.
Quality Assurance.
Account Manager.
Live chat.
You can see the details of each plan by clicking on this link. We have a competent video editing team on board. Each of them has a unique set of skills. They are particularly committed to the minute details of your videos. From removing extraneous and unwanted material from your footage to making it a professional high quality video. With us, you don't have to worry about your videos. We make your content worth it. 
YouTube Management:
We understand how tough it can be at times to manage your YouTube channels. You're so focused on creating content that you sometimes neglect the channel insights that are critical to monitoring. No need to worry; with our management plans, you can be relieved of this duty as well. What do we offer?
Videos Uploaded
Effective Titles & Descriptions Added
Video & End Screen Elements Added
Search Tags Added
Videos set as unlisted, scheduled, or live
And much more. Simply go to Editing Machine's management page to learn more about our amazing and one-of-a-kind plans.
Subscription Method:
Editing Machine, like Vidchops, operates on a subscription model. To join hands and begin working with us simply fill out the form on the website. You can easily find the form by clicking on the "See Plan" button at the end of each plan. Following that, you will be asked a few questions. After which you'll receive a confirmation email and will be able to access your client portal. Finally, you'll be able to easily make video requests and have us assist you. Yes, it's as easy as that. For a detailed method of logging in to our Client's Portal check this article on our blog.
The Better Among the Two:
Both companies are doing a great job in their field. It is something very new that companies like these have begun to take such initiatives to assist content creators in particular. Editing Machine and Vidchops have nearly identical work patterns. But a few things that differ are subscription plans and pricing. Editing Machine is here to provide you with some diverse and interesting plans that include a variety of services to meet your needs.
Final Thoughts:
In the end, we're all striving to improve with each passing day. It's always good to have healthy competition. Everything we do is for the benefit of our clients. As we always say, "Happy clients make great companies"